In honor of Dr. Martin Luther King, Jr.,
The Riverfront Library presents:
From Dream to Reality: A Film Festival

Thursday, January 8, 2009, 5:30 to 7:30 PM

Finding Forrester (Rated R)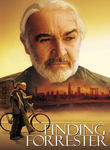 Jamal Wallace is sent to a prestigious Manhattan prep school based on his high test scores and his talent in basketball. He soons befriends reclusive writer William Forrester. Their friendship leads William to overcome his reclusiveness and Jama to overcome the prejudices holding him back and pursue his dream.
These films were selected by Jennifer Green in collaboration with
The Yonkers Martin Luther King Commission for Nonviolence.

All films are FREE and open to the public.
The Riverfront Library is located at One Larkin Center, across from the Yonkers Metro North Railway Station, and is handicapped accessible. Free parking is available for three hours in the nearby Buena Vista Garage.
For further information, call 914-337-1500.